When your feet are long and slender shoe shopping can be a frustrating experience. From feeling that nothing fits to putting up with gaping sides or toe overhang, finding shoes for long, narrow feet can feel like an uphill battle. If you're fed up with poorly fitting footwear and want to know what styles work best for your foot type, we've rounded up a few key things to know about buying shoes for long, narrow feet.
RECOMMENDED SHOES FOR LONG, NARROW FEET
If the shoe fits...
Finding the right fit is often the most difficult part of buying shoes for long, narrow feet. If the length feels right, the width isn't (hello gaping), but sizing down means risking crushed toes and dreams for all-day comfort. If you don't want to compromise (and why should you?), measure your feet to find out your exact width and then seek out brands that sell different width options.
When your foot is both long and slender, simply sizing down by a whole or half size isn't an option. The only way you can really guarantee that your feet are catered for is by shopping by both width and length. At Each x Every, we know how difficult it can be to find shoes for long, narrow feet which is why we offer all our styles in a narrow fit so you don't have to sacrifice your toes to the cause.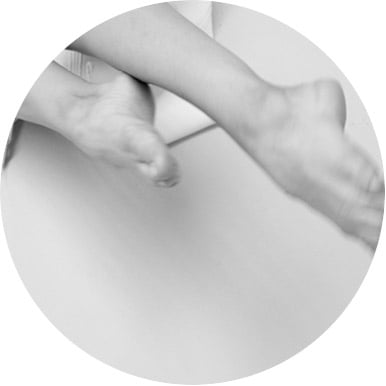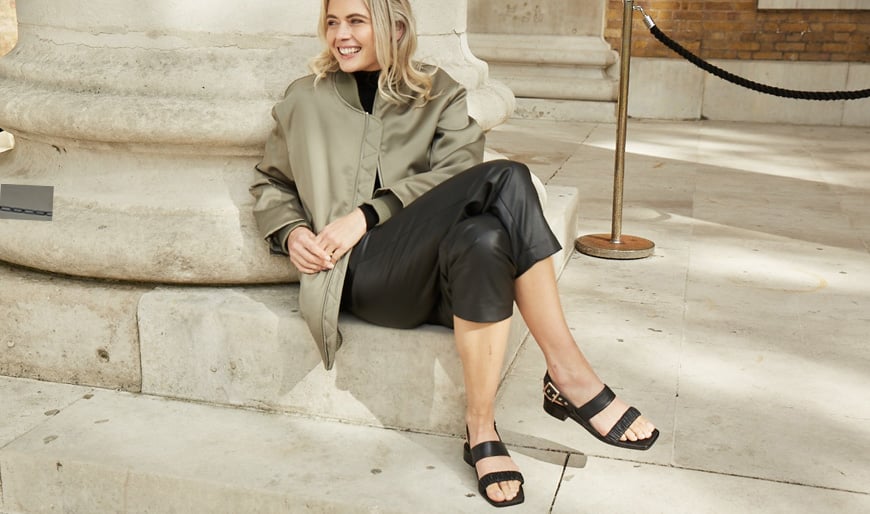 Pointed and almond-toe designs are recommended for long, narrow feet
Regardless of whether you're able to buy specific shoes for long, narrow feet, choosing certain silhouettes over others can make a big difference to your day-to-day comfort. If you feel like your feet are swimming in square or round-toe pumps, swap to a pointed-toe silhouette instead; the narrow toe box is more naturally suited to a slender foot and should keep you more secure.
Almond toes are another great choice when buying shoes for long, narrow feet (particularly if you like the look of a round toe but find the toe box too roomy), plus the slightly more pointed finish is smart enough to wear both on and off duty.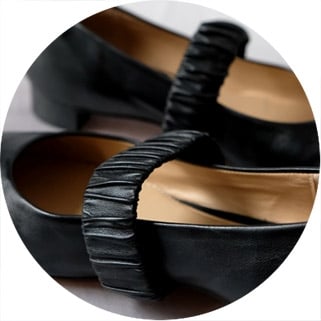 Add straps for stability
If finding the right width fit is proving difficult, turn to straps to make your day a little easier. As closed-toe shoes can push your feet into a cramped toe box, strappy sandals make for some of the best shoes for long, narrow feet. Practical and versatile during the summer and shoulder months, this warm - weather option can be easily dressed up or down to suit your style.
To avoid toe overhang, ensure you get the length fit just right, then make use of adjustable straps to tighten the sandal until it feels secure. The most comfortable strappy shoes for long, narrow feet will have wider straps that sit high up on the foot as well as an almond-shaped silhouette (over a boxy, square style) to guarantee the best fit.