When you've got narrow feet, finding ballet pumps that fit just right (or fit at all) is harder than it seems. From gaping to sliding, it's fair to say that ballet flats for narrow feet that actually keep your foot in one place can seem impossible to find. So, If you're looking to buy ballet pumps for narrow feet, make sure you keep these three key points in mind.
Choose your silhouette carefully
It's not unusual for shoe gaping to be a daily frustration for anyone with a narrow foot. You slip into a ballet flat, flex your foot and an expanse of space opens up on either side (cue a day of gripping onto your shoe in an effort not to slip out). If finding the perfect ballet pumps for narrow feet is high on your agenda-start with getting to grips with silhouettes.
A pointed-toe pump is more likely to accommodate a narrow foot than a wider round toe for example, so take care getting to know which brands and shapes work for you. While finding the right silhouette is personal to each individual, as a general rule of thumb, European brands use narrower lasts to create their pumps than US brands so expect to see a difference when trying on similar styles from across the pond.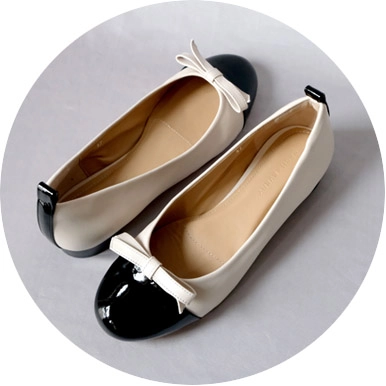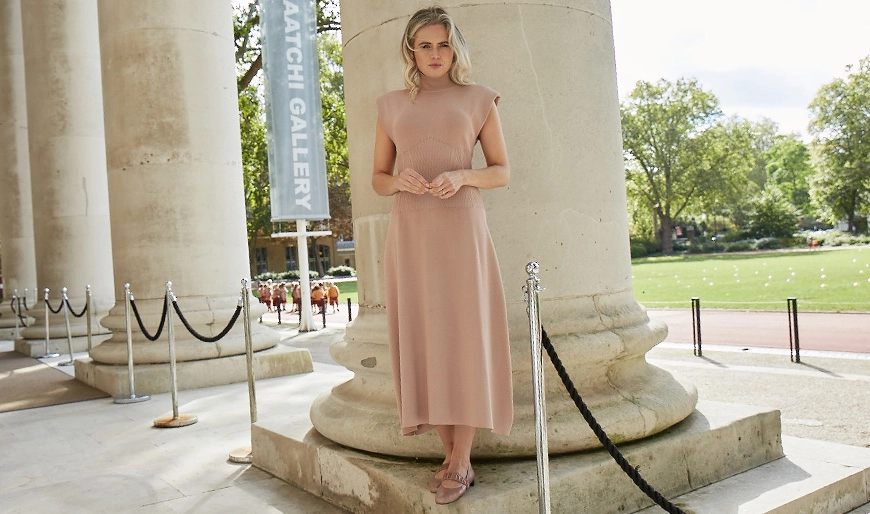 Strappy styles are recommended for narrow feet because they offer additional support
Find wide fit-friendly brands
When finding correctly fitting ballet pumps for narrow feet is the difference between comfort and all-day annoyance, it's worth getting it right. Look for brands who offer half sizes if you're in between and a range of width options so you're not lumped with shoes that only half fit.
The best ballet flats for narrow feet will always cater to your width as well as your length, so measuring your feet before you buy can help you to better understand if a given brand will fit you (if your go-to brands provide no fit or width information, it might be time to look into brands that do). At Each x Every, we know that sometimes feet can be more like sisters than twins, which is why we offer a tailored service - letting you choose different size and width options for each foot if you need them.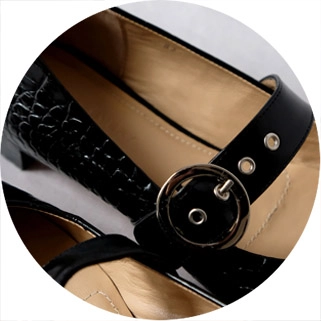 Increase stability by adding a strap
With few brands offering diversity in their size and width options, sometimes finding the best ballet pumps for narrow feet means looking at more practical solutions. Picking a ballet flat with an adjustable strap not only adds an interesting focal point to an otherwise classic style but also allows you to keep your foot secure throughout the day.
A strap across the forefoot will make a huge difference if you're prone to slipping out of flat styles and, if adjustable, can be tightened or loosened throughout the day to better accommodate hot, sore or swollen feet.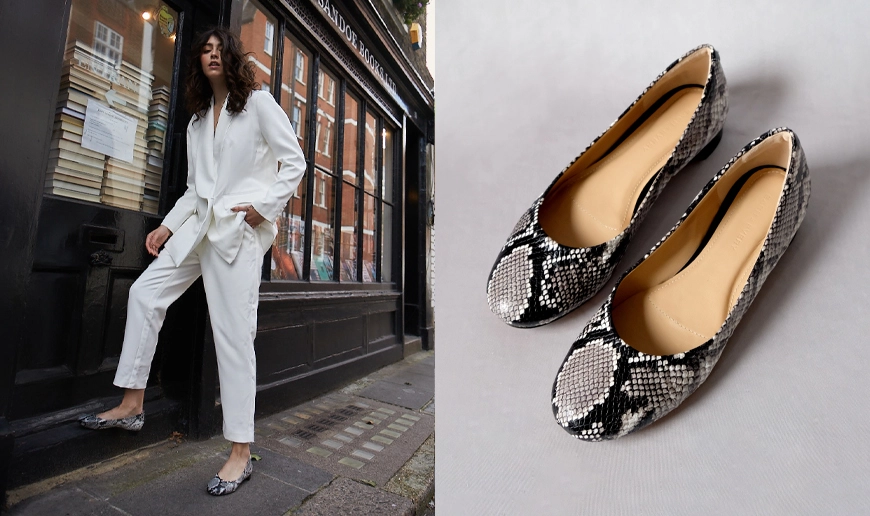 SHOP THE PERFECT BALLET PUMPS