Working in the retail industry can be tiring; trite as it might be to say, working on the shop floor or behind the scenes can leave you feeling both mentally and physically exhausted. Standing on your feet all day, serving customers, stock runs and merchandising can all put a lot of strain on your feet, joints and back both in the short and long term, particularly if you're not wearing adequate footwear. No matter what your day-to-day looks like, spending time to find the most comfortable work shoes for retail will pay dividends when you get home after a long day. So, whether you need to stick to a strict dress code or have more flexibility with your choices, here are some universal pointers that should help you to find the most comfortable shoes for working retail.
RECOMMENDED WORK SHOES FOR RETAIL
Find your Goldilocks heels
As tempting as it might be to choose a heel as your go-to professional look, the added pressure around the ball and heel rarely make heels comfortable work shoes for retail. Instead, opt for as low a heel as you're able to (taking into consideration your dress code), making sure that any flat has at least a 15mm stacked heel to protect your arch. If heels are part and parcel of your dress code, look to stylish block heels or heeled boots for an extra bit of support.
When picking a heeled style, bear in mind that the most comfortable women's shoes for retail work are the ones that hold your foot in place - think comfortable strappy styles like a Mary-Jane.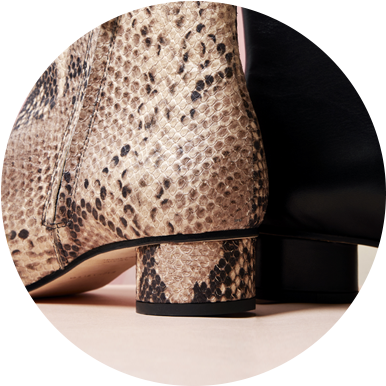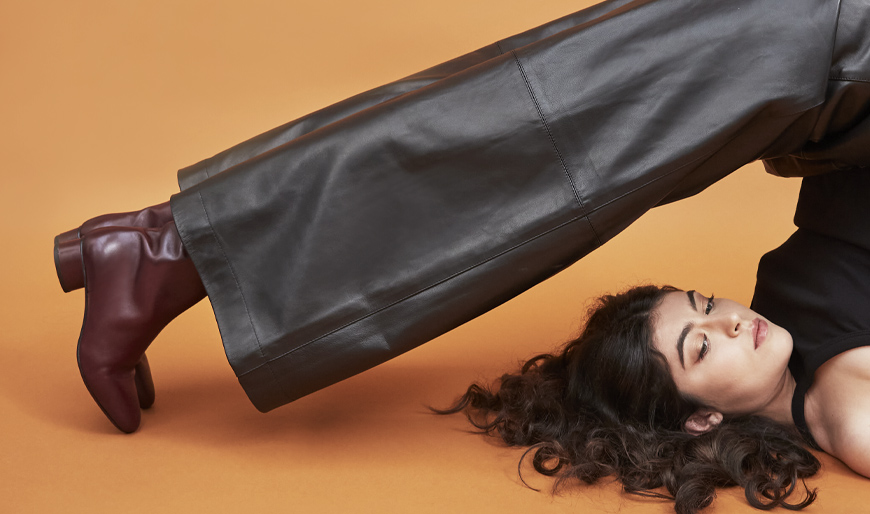 A 15-20mm heel is recommended to support your arches when standing
Choose your materials carefully
If trainers don't comply with your dress code - don't worry. Buying footwear made from premium - quality leather is a sure-fire way to not only look good but keep discomfort down to a minimum. When searching for comfortable work shoes for retail, opt for a full - leather lining which will allow your foot to breathe even if you're not wearing socks (eg. when wearing a ballerina flat).
Stiff leathers, such as patent leather, aren't a good choice if you notice your feet swelling throughout the day (swelling is a normal reaction to both heat and long periods of standing on your feet). Instead, go for super-soft materials like suede, nubuck or full-grain leather which mould to your foot over time for a more comfortable fit.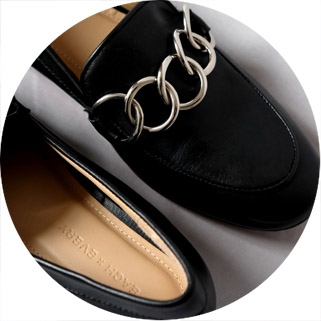 Let your footbed support you
Once you realise that keeping your foot properly supported is key to all-day comfort, it's no surprise to learn that the most comfortable shoes for working retail have an element of footbed cushioning. When you spend most of your day on your feet, not only will a cushioned footbed reduce your foot fatigue but the rebound properties of a cushioned footbed add an extra level of arch stability and protection, ensuring it won't collapse under your foot.
If standing still isn't an option, the comfortable work shoes for retail you should consider will have a stable base, a small block heel or moulded rubber outsoles to reduce impact as you're running between clients.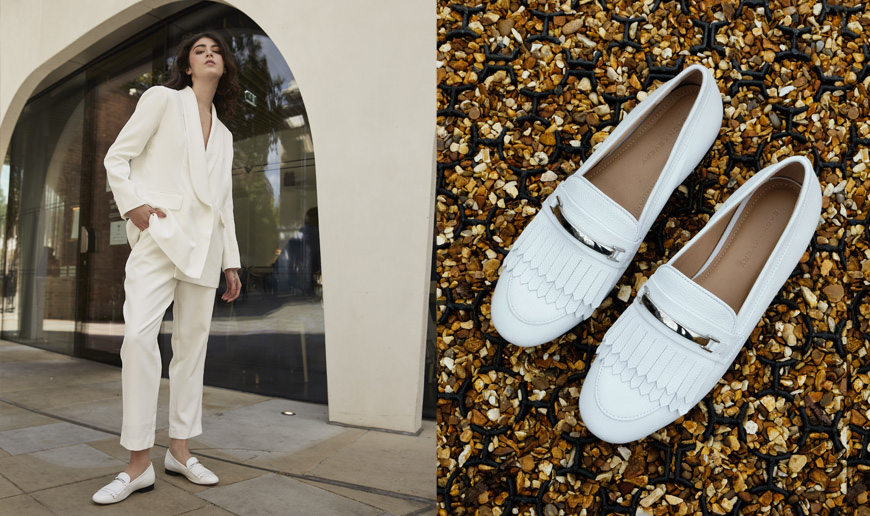 ELEVATED AND PROFESSIONAL
When spending your days dashing around, it's important to make sure your shoes can keep up with you. Buying comfortable work shoes for retail means taking into account how much your feet swell during the working day.
If you notice that midday pinch, try styles with flexible closures (such as laces, elasticated seams or adjustable buckles) to make sure you can quickly and easily adjust the amount of room you have on-the-go. Shoes that can keep pace with your busy day are likely to be the most comfortable women's shoes for retail work.