Finding comfortable, fashionable work shoes that don't compromise is like playing the lottery - a whole lot of hoping, praying and ultimately, trying again next time. When you need your focus to be on your to-do list (rather than on your feet), finding comfortable, fashionable work shoes is a must, but that shouldn't mean they look any less stylish than you want them to be. Your work shoes can change the look and feel of your whole outfit, so we've broken down three classic on-duty looks with our top tips on how to best mix in designs that work as comfortable, stylish work shoes.
Boots make for some of the most comfortable, style work shoes. Perfect for making an understated impact, style a soft leather boot with a pair of wide culottes or apron skirt to add an editorial, timeless feel to your trans-seasonal work wardrobe.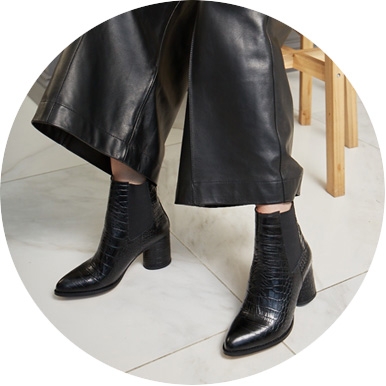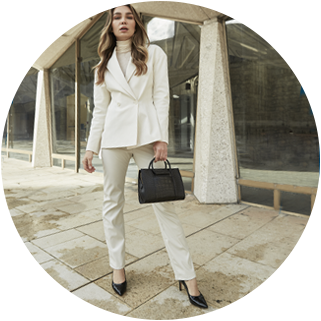 There's nothing quite like a pair of heels to give that extra boost of confidence we all need at work. Styled with a structured dress or skirt, there's a reason why classic closed-toe pumps are our go-to comfortable, stylish work shoes.
Smart leather boots offer a stylish alternative to heels