'Comfortable' and 'work shoes' are terms that don't always spark a lot of excitement when it comes to workplace style; add a black-only dress code into the mix and it becomes even harder to make sure all the boxes get ticked without sacrificing your feet. Comfortable black work shoes are a wardrobe essential, not only for the 9 - 5 but for those last-minute formal events and hard - to - dress - for occasions too. If you're looking to find women' s black work shoes (comfortable, stylish and colour boxes ticked), keep our top tips in mind.
RECOMMENDED WOMEN'S BLACK WORK SHOES
Simple, sleek & sophisticated
When trying to find comfortable black work shoes, sometimes simple is best. Not only is a pared-back design super sleek and likely to work with any outfit you pair it with (essential in an emergency), an understated design lacks the trims and finishes that can sometimes rub and cause discomfort throughout the day.
Look to high-quality leathers instead of flashy trims for not only a more polished finish but a superior fit (premium leathers soften and mould to your foot over time). Once you've figured out what you don't need, you can find unique and stylish comfortable black leather work shoes across a range of designs, from minimalist heeled boots to classic ballerina flats.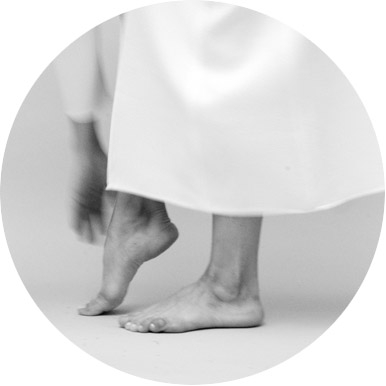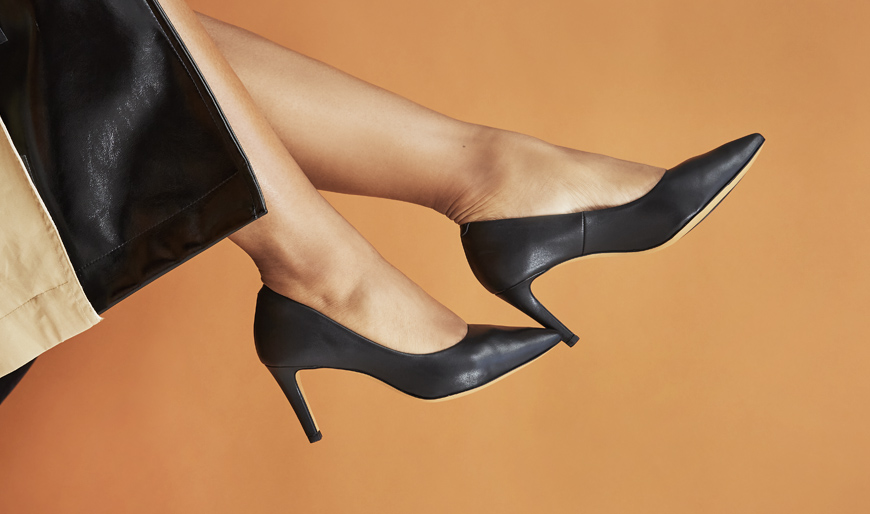 Minimalist designs are recommended for work because they offer a classic, timeless look
Let the footbed do the hard work
When looking for the perfect balance of comfort and style in a black work shoe, a cushioned footbed can make all the difference. Subtle and discreet enough not to compromise a stylish design, a cushioned footbed can stabilize your foot, supporting your arch and reducing foot fatigue (all key comfort-enhancers in comfortable black leather work shoes).
If your workday involves standing for long periods or dashing around, buying comfortable black work shoes with cushioning in the footbed is key to making it through the day without foot pain. As the footbed is discreetly located inside the shoe itself, there's no reason to have to compromise on a design you love (but if you can't decide on a style with footbed padding, look for options with a removable footbed so you can add your own inserts).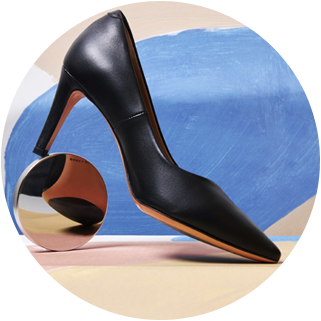 Keep your foot secure with a closed toe
When you're running between meetings, the last thing you need is to feel like you're one step away from slipping out of your shoe. As tempting as it might be to dabble in open-toe styles (when the weather allows), a closed-toe shoe not only looks more professional but will keep your foot secure on your mid-morning coffee run. Comfortable black work shoes can come in every shape and form but keep an eye out for low-heeled boots, leather-lined loafers and block heels for the most versatile, stylish additions to your on-duty wardrobe.
If a closed-toe shoe feels unbearable in the summer heat, the most comfortable black leather work shoes for warm weather will be those with wide, supportive straps, easy-to-adjust ankle straps and a stable low heel. Just don't forget that pedicure.