Navigating the world of smart dress at work while making sure you're not sacrificing your feet in the process can be more than a little confusing. If you've had enough of wearing uncomfortable stilettos in the name of corporate dress codes, we've got news for you; smart, comfortable work shoes do exist if you know what you're looking for and how to style them to elevate your look. We break down what you should be looking for when buying comfortable, smart shoes for work and how to style them.
RECOMMENDED SMART WORK SHOES
Add lift with a low heel
If your work dress code is corporate, you might feel trapped in the neverending suit, pencil skirt and stiletto cycle. Make comfort a priority without sacrificing on your professional aesthetic by opting fora low sculpted or block heel instead. By spreading your weight over a wider area, shoes with a short block heel make incredible smart, comfortable work shoes; providing arch support and stability, a block heel simultaneously adds a smart focal point to your tailoring.
If dress codes allow, add a subtle hint of colour with a two-tone or wooden heel or elevate an all-black aesthetic by buying a high-quality full-grain leather. Another key feature to look for in smart, comfortable work shoes is a roomy toe box. If cramped toes leave you feeling deflated by your afternoon meetings, swap your pointed toe for a square one; the sleek silhouette works perfectly with sharp tailoring, while the wider toe box will leave your feet intact at the end of a long day.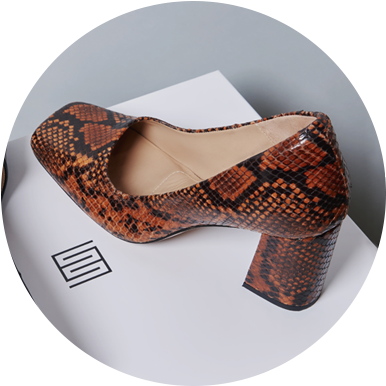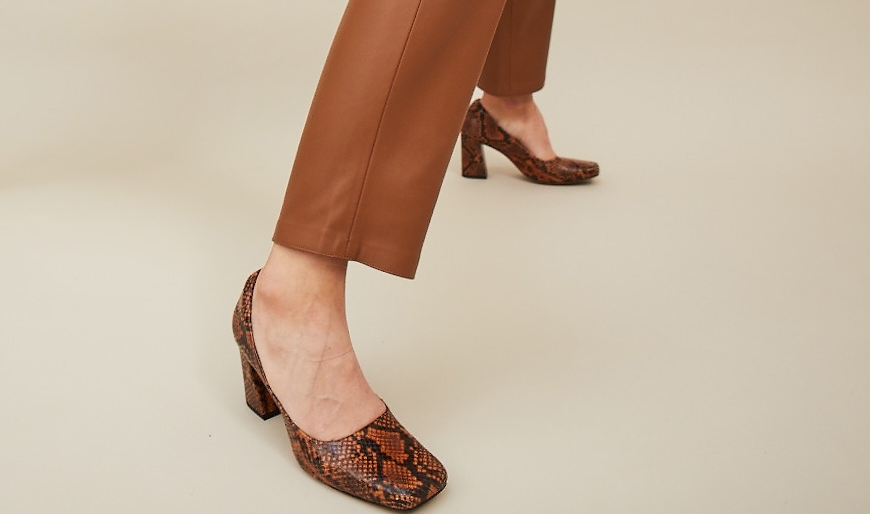 Animal prints are a great, smart alternative to all-black looks
Investing in premium leather pays dividends where your comfort's concerned. Soft suedes, nubuck and lambskins will provide the softest feel, while patent, printed and full-grain leathers provide better structure and wear over time (perfect for if you're constantly on your feet). Regardless of which finish you favour, smart, comfortable work shoes are most commonly made with premium leather and a soft full-leather lining.
Not only will a leather upper and lining help your feet breathe, but will soften and mould to your feet for that elusive glove-like fit. If you're limited to a dark colour scheme, use textures and neutrals to infuse a little personality into your look instead; plum, navy and forest green ankle boots work perfectly with soft tailoring, while printed leathers (neutral croc and snakeskin leathers) make a bold yet smart statement.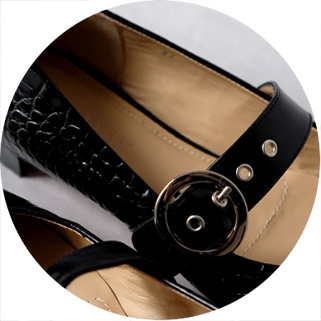 Don't shy away from flats
Even if you've always worn heels to feel professional, you can't get away from the fact that flats make for the most comfortable, smart shoes for work. Pick a pointed toe ballerina flat or classic loafer flat in a high - quality full-grain leather to pair with smart separates. Make sure your trousers are slightly cropped to a cigarette finish; by exposing your ankles, you'll create the illusion of longer legs and add lift without needing a heel. Play to their more androgynous look and pair your new smart, comfortable work shoes with an oversized shirt, keeping your separates simple for a timeless, professional aesthetic.