From the daily commute to rushing between meetings, working in an office can mean long days on your feet. If making sure you have comfortable office work shoes can mean the difference between striding to your after-work plans and taking the train home in your trainers, it's worth spending some time on. Whether you work in a corporate firm or a more casual office environment, here are the key points to keep in mind when searching for comfortable smart work shoes.
RECOMMENDED WORK SHOES FOR COMFORT
The comfort lies in cushioning
Whether you spend most of your day standing or not, choosing comfortable office work shoes that have an element of footbed cushion will make an immediate difference to how sore and tired your feet feel at the end of a long day. From improving foot alignment to helping to spread your weight more evenly across your foot, styles with a cushioned footbed (or those that allow space for you to insert your own insoles) are likely to be the most comfortable shoes for work in an office.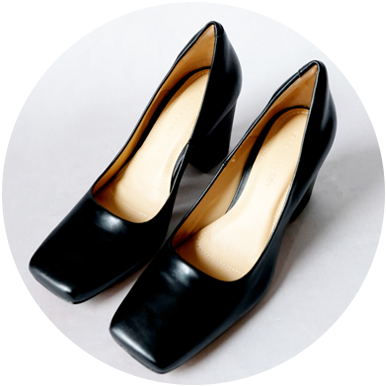 A cushioned sole can provide a more supportive base for all-day comfort
When looking for those elusive comfortable smart work shoes, many office workers shy away from heeled shoes in favour of flats. However, a completely flat style offers no support to your arch and should be considered a false friend where all-day comfort is concerned. If a loafer or ballerina flat if your preferred look, make sure your pick has a 15mm-20mm heel at least in order to protect the natural curve of your arch.
If you rely on a slightly higher heel to give your signature work look a lift, strappy block heels often make for the most comfortable smart work shoes. Spreading your weight over a larger surface area than a slimmer heel would, a block or sculpted heel looks every bit as professional as a stiletto with enough stability for all-day wear. To avoid slipping forward in your work heels, look to styles with secure, adjustable ankle straps for a smart take on the most comfortable shoes for work in an office.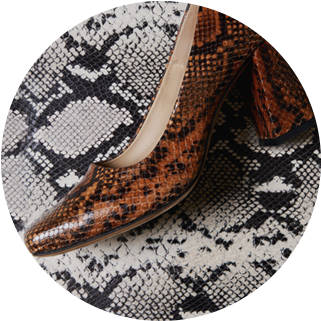 Investing in quality is an investment in comfort
Depending on how formal your office dress code is, making sure your footwear ticks the smart and professional boxes can be just as important as how comfortable you feel. Rather than compromise, invest in the best quality leather you can afford to ensure you're covering all the right bases. Full-grain leather and suede styles make for comfortable office work shoes because, with wear, the materials will soften and mould to your feet for a superior fit.
It also rings true that premium leathers look much more polished and put - together than other materials - an ideal combination when investing in comfortable smart work shoes. With a premium leather boot, heel, sandal or flat to complement your on-duty look, you can make sure your mind's on your to-do list and not your foot pain.