Finding the most comfortable shoes for wide feet is no easy task (as most people with a wider foot would attest), but is by no means impossible. Standing, walking and dashing around all day often leave our feet tired but if you're not wearing the right shoes for a wider foot, the painful problems are only exacerbated. If comfortable shoes for wide feet are top of the priority list (and they should be), make sure you're armed with exactly what you need to know.
RECOMMENDED SHOES FOR WIDE FEET
Start with finding your size
Making sure that your shoe is the right width for your foot is everything when it comes to long-lasting comfort. You may already have a sense of whether you are wider than average from your experience of trying on shoes but if you're unsure, measuring your foot is a good starting point.
Measuring your foot width is simple and can be the difference between comfortably dashing from the office to dinner or carrying three pairs of shoes around in your handbag. Not only does getting the right width reduce rubbing and pressure but will make sure you're able to buy the most comfortable shoes for wide feet that actually look good on your foot.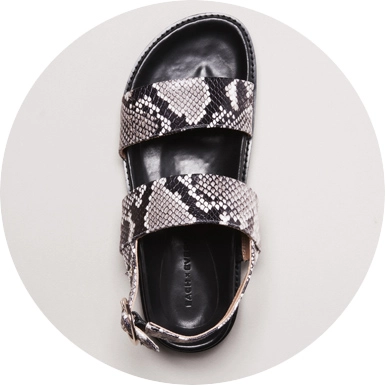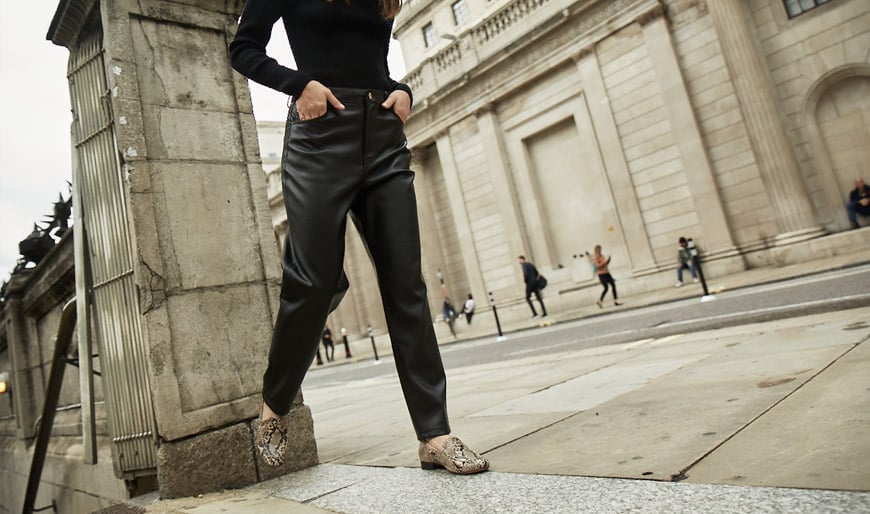 Fully-leather lined shoes offer enhanced comfort for a wider foot
Find wide fit-friendly brands
Once you know your foot width, look for brands that make shoes in different width fittings. Surprisingly few brands provide information about how your foot width stacks up against the width fittings in their range so it may still be a matter of trial and error to see which shoes from a given brand will be wide enough for your foot.
At Each x Every, we test all our shoes on different sized foot models so we can give our customers the best advice on choosing the right width. While the question of 'what are the most comfortable shoes for wide feet' is a subjective one, if your feet fit within our width ranges, our shoes should feel a lot more comfortable than what you might be used to. The only decision left to make is which combination of heels, boots, sandals and flats to go for.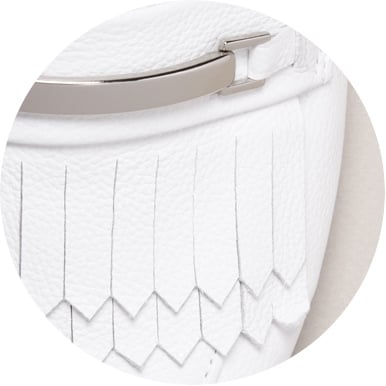 The softer, the better
Choose high-quality materials like super-soft lambskin, full-grain leather or nubuck to get the best wear and flexibility from your footwear.
The most comfortable shoes for wide feet are almost always made from premium leathers which provide enough support and give as you move to be worn comfortably all day. The more supple the material, the easier it will be for it to conform to your foot, creating a glove-like fit and supreme all-day comfort.
Finishing touches that work for wide feet
Don't overlook those finishing touches, like heel height, the toe box shape and any closures or straps - all of which can make an impact on your comfort levels. If buying shoes with straps, make sure they're adjustable. The added flexibility is particularly helpful for those with a wider foot and can be changed as your feet heat up, swell and cool throughout the day.
It's not a surprise that the most comfortable shoes for wide feet are those with a lower heel; not only will a low heel increase stability on the go but will also reduce the amount your toes will slide into the toe box. To avoid cramped toes altogether, choose a mostly flat shoe or a low-mid block heel if you want a little lift. Lastly, think about your toe box; a round or square toe will give you much more breathing space than a pointed one - exactly what you need when catering to a wider foot.