The words 'heels' and 'comfort' aren't always two that you'd put together but add wide feet into the equation and the gulf only becomes wider. Finding comfy heels for wide feet can be a challenge if you don't know what you're looking for, so it's important to keep these three key points in mind when searching for a new pair.
RECOMMENDED HEELS FOR WIDE FEET
Toe to toe
When looking for the most comfortable pumps for wide feet, making sure there's enough room in the toe box is the first step to avoiding that uncomfortable pinching feeling. Consider investing in a modern square-toe heel for a fresh take on the classic stiletto, with the additional benefit of more comfort around the toes.
A square toe also more closely follows the natural anatomy of your foot, meaning your toes are less likely to be cramped or pushed together in the toe box. If comfy heels for wide feet is the priority (and why shouldn't it be), a square toe is an excellent stylish yet comfortable choice.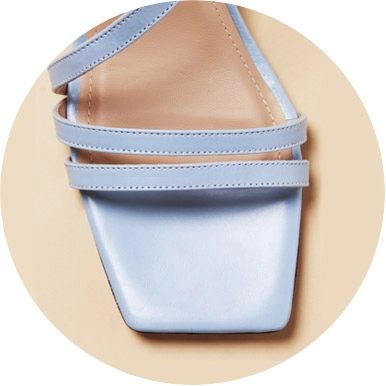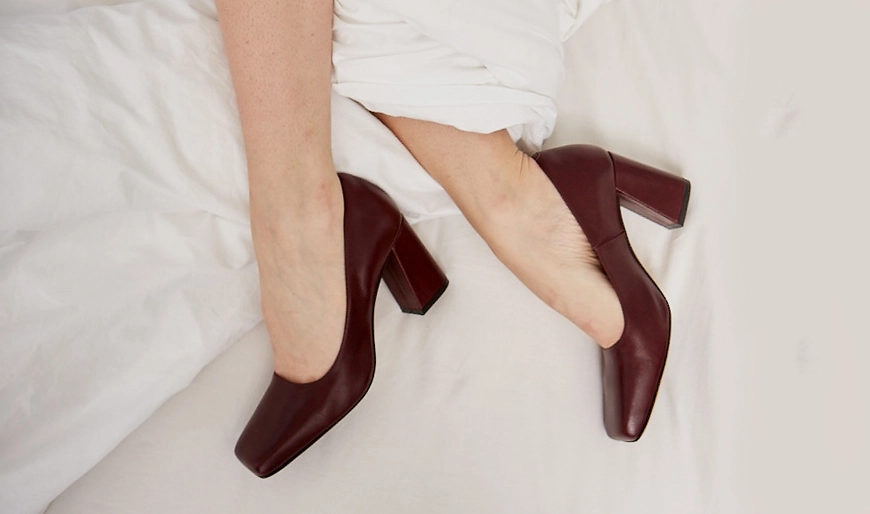 Square-toe designs are recommended for wide feet because they offer more room for your toes
Those with a wider foot might find that straps can cut into the side of their foot when they move so picking comfortable pumps for wide feet that also have adjustable straps is a must. Not only will flexible straps give you more stability when walking but you'll be able to adjust them as your feet naturally swell during the day.
It's no coincidence that most comfy heels for wide feet tend to be designed with adjustable straps across the widest part of your foot for the utmost in comfort.
Know your width
It goes without saying that if your shoe isn't the correct width for your foot, no amount of give in the leather is going to help. Make sure you measure your foot width as the first port of call to ensure you can find comfy heels for wide feet and maximise all-day comfort. If your shoe is the right width, it will open up all sorts of styles to you that might not have worked before (like a pointed toe), as it'll better accommodate the rest of your foot.
Comfortable pumps for wide feet should properly support you, specifically ensuring that your foot is never 'hanging over' the sole at its widest part.