Aside from increased hormones and a growing belly, it can be hard to keep track of all the changes that happen in the body during pregnancy. Carrying a baby for nine months can take a huge toll on the body, not least the feet.
From simple swelling to completely changing shoe sizes, if you've ever found yourself wondering what shoes to wear during pregnancy, you're not alone. We checked in with our in-house foot expert, Amanda Lau, to discover everything from why our feet change during pregnancy to how to find the perfect pregnancy shoes to maintain your personal style when your feet are swollen.
RECOMMENDATIONS FOR PREGNANT AND SWOLLEN FEET
What are the best shoes for pregnancy?
During pregnancy:
Shoes with an adjustable strap or laces that can be tightened/loosened work brilliantly as maternity shoes, allowing you to create extra room to accommodate water retention days.

If you're after something that you can "grow" into as you get further into your pregnancy, keep an eye out for expandable materials such as soft full-grain leathers with leather linings. These materials will give some stretch if your foot grows wider or you have heavy swelling days.

Make sure your pregnancy shoes have a good grip on the soles so you're not worrying about slipping. A rubber sole underfoot will give you the best traction control. Shoes with easy access (such as slip-ons) are also great for when you inevitably lose sight of your toes.
After pregnancy:
First and foremost, it's worth checking to see whether you need to size up or buy shoes in a different width to accommodate any changes in your feet. If you're unsure on how to measure your feet check out Each x Every's Foot Measurement Guide and then dive into our Brand Match Guide.

Shoes with cushioning make all the difference when you're pushing the pram for miles to get the little one to nap.

Good grip is just as important post-pregnancy to ensure you're able to walk, run and carry your newborn safely. Buying maternity shoes with good arch support will make all the difference after your pregnancy as your arch posture may have changed.
ASK THE EXPERT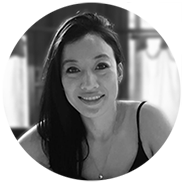 Amanda is a Specialist Musculoskeletal and Sports Podiatrist who's worked with the likes of Nike and the RAF. After treating everyone from professional athletes to busy working mums, she knows first hand how crucial your footwear is for avoiding daily discomfort or even damage to your feet.
What changes can happen to the feet during pregnancy?
One of many hormones released during pregnancy, relaxin (as the name suggests), has the ability to give the body more stretch. While this is incredibly helpful in preparation for birth, relaxin has been shown to change foot length and/or width, which is why many women experience a change in foot size during this time. It's not uncommon for this sudden change in foot shape or size to leave you trying to figure out what shoes to wear during pregnancy to stay comfortable. While most of the swelling that comes with pregnancy goes away in time, sometimes these changes can be long-lasting, giving rise to the need for pregnancy shoes.
Studies have shown that up to 70% of women experience some change in the shape of their feet following pregnancy.
Maternity wear is part and parcel of pregnancy, however, maternity shoes aren't yet on most women's radars. While it's not uncommon to find that you can no longer fit into your regular shoe wardrobe once your little one has arrived, few women actively seek out pregnancy shoes to ease foot discomfort while carrying. Maternity shoes (or pregnancy shoes) don't refer to any type of shoe in particular but refer to any shoes that you buy to better accommodate your feet during and after pregnancy.
After all, it makes sense that just like your clothes, you should change your shoes to accommodate your changing feet. In fact, studies have shown that up to 70% of women experience some change in the shape of their feet following pregnancy and unsurprisingly, the change doesn't stop here.
Lifestyle shifts, from walking the little one for hours on end to get them sleeping to carrying your child on one hip, can also mean that you're suddenly on your feet for longer stints than ever before. Transitioning to a more active day-to-day or getting back into work shoes after spending months in trainers can be a tough transition, so owning comfortable, supportive shoes is a must.