Finding a pair of comfortable shoes to wear to a wedding is like winning the goldilocks lottery, ultimately deciding whether you'll spend the day shivering and in pain or the last one standing on the dance floor. With so many factors to think about, we've broken down exactly what you need to know to find the most comfortable wedding reception shoes for every season and scenario.
RECOMMENDED WEDDING GUEST SHOES: SPRING
Spring
With the start of Spring, so begins wedding season. The prospect of sudden rain showers, heat waves, cold snaps and even blizzards makes picking comfortable wedding reception shoes that are as versatile as the weather a must. Unless you're jetting off to a far-flung destination, closed-toe options are the most practical choice for a Spring ceremony.
A pointed toe will naturally look dressier than other styles so if you want to skip the formalities, try a square toe for a fresh, modern look. Make sure your shoes don't succumb to an impromptu shower - the most comfortable shoes to wear to a wedding often have a rubber sole, which is not only rainproof but provides extra shock absorption which always comes in handy on the dance floor.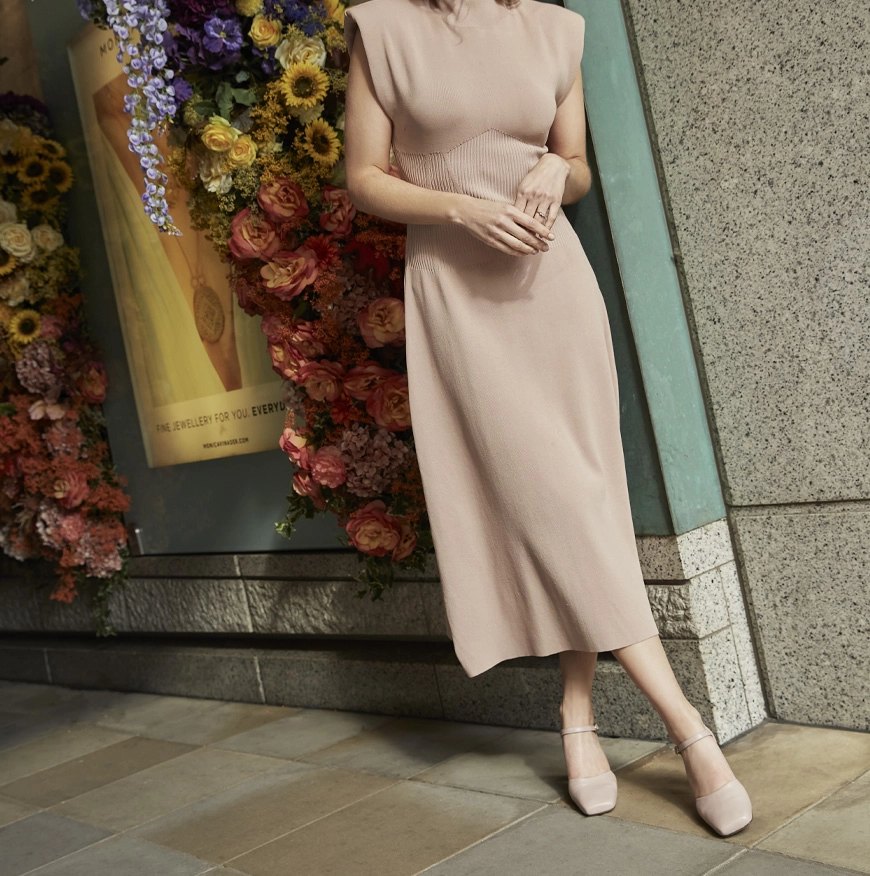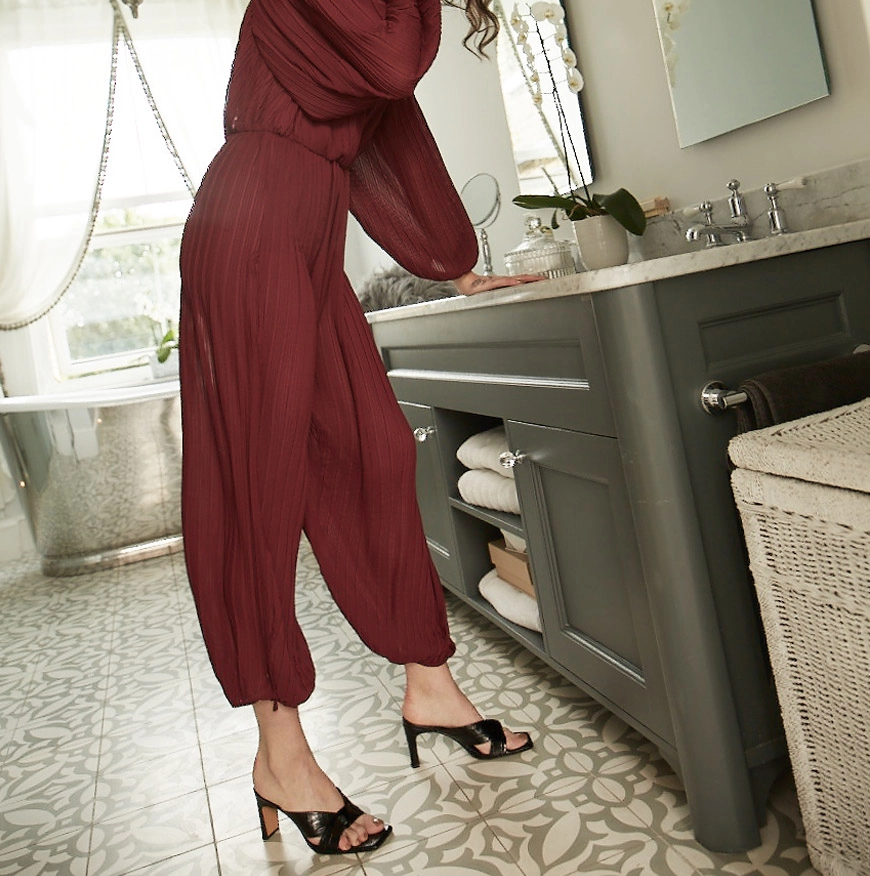 Summer
With the worst of the rain hopefully behind you, the warmth of the summer brings a whole host of other outdoor considerations. If getting your stiletto lodged in a church grate, stuck in the grass or ripped on gravel stones doesn't appeal, stick to a chunky block heel or an elegant sandal.
The dry summer heat is a great time to wear full-grain leather and suede; not only is this more delicate leather extra supple and comfortable but it'll also help to mitigate the foot cramping effects of heat-related swelling. Just like your accessories, the most comfortable shoes to wear to a wedding will balance out the rest of your outfit while providing the extra stability and cushioning to keep you on your feet.
To find the most comfortable wedding reception shoes, look for a low or midi heel for an elegant way to get a little lift without compromising your stability. An understated strappy kitten heel is the ideal companion to a loud floral dress but a minimalist colour-block look works best with a chunky heel for a statement accent.
RECOMMENDED WEDDING GUEST SHOES: SUMMER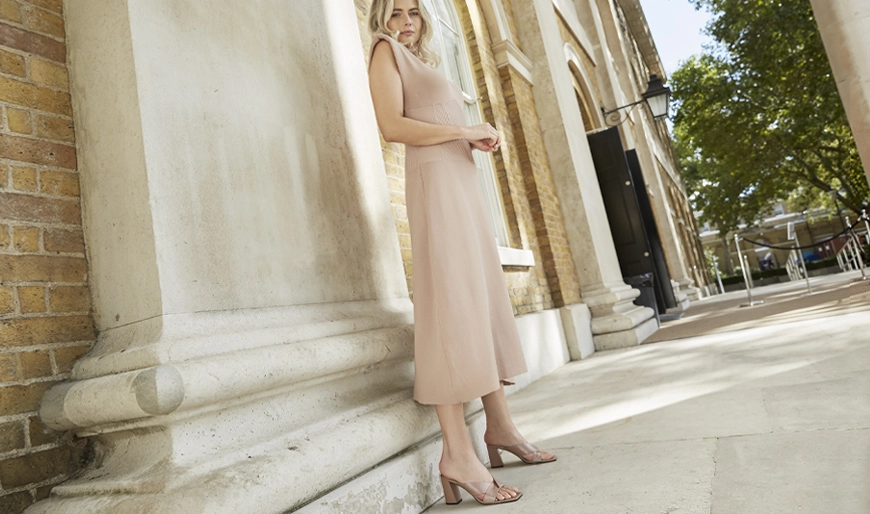 A block heel is a good idea for an outdoor wedding where grass, gravel and grates pose a problem
Autumn
By the time Autumn rolls around, it's key to switch up your comfortable shoes for wedding guests altogether to avoid a 'wishful thinking' ensemble (read: dressed for Mykonos instead of a breezy garden party). With wet leaves, mud and grass all a possibility (if not a certainty) at Autumn ceremonies, patent options work best over suede and delicate leathers.
Mary-Jane pumps are some of the most comfortable shoes to wear to a wedding because the straps (which are often adjustable) support your foot while keeping ing it exactly where it should be. If straps aren't on the cards, try an almond-toe pump to replicate the warm, retro feel, or pair a square-toe boot with midi dresses or tailoring for a modern look that also ticks the all-weather practicality box.
Take inspiration from seasonal hues and work your comfortable wedding reception shoes around an Autumnal colour palette of rich Oxblood red, aubergine purple, forest green and warm saffron.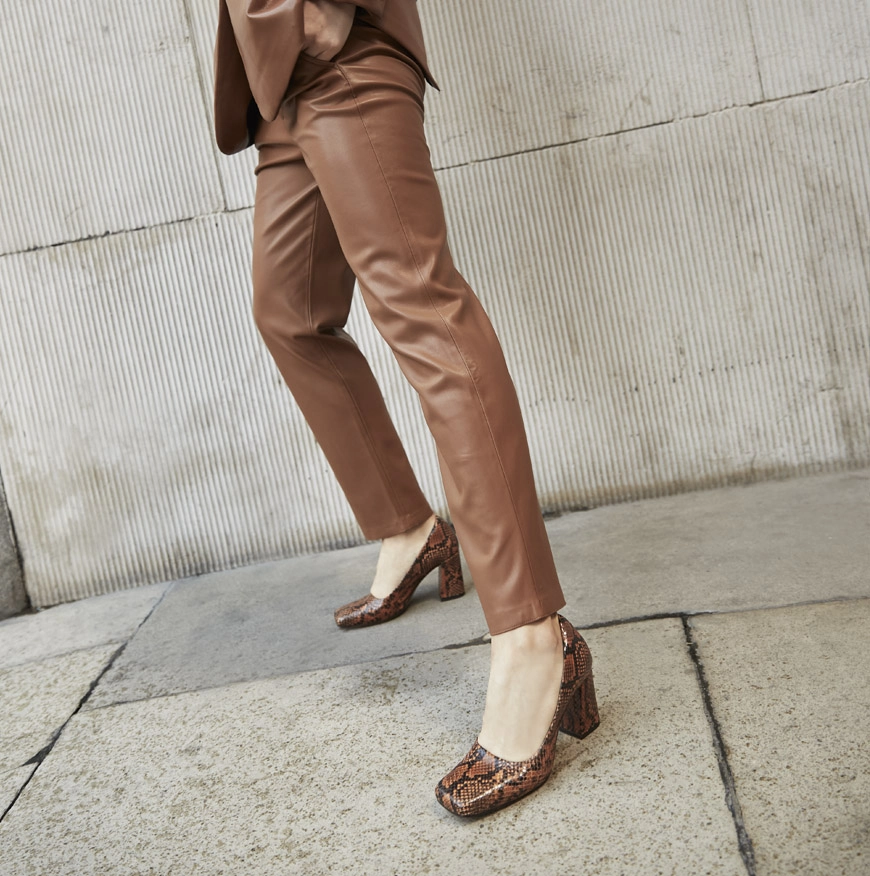 RECOMMENDED WEDDING GUEST SHOES: AUTUMN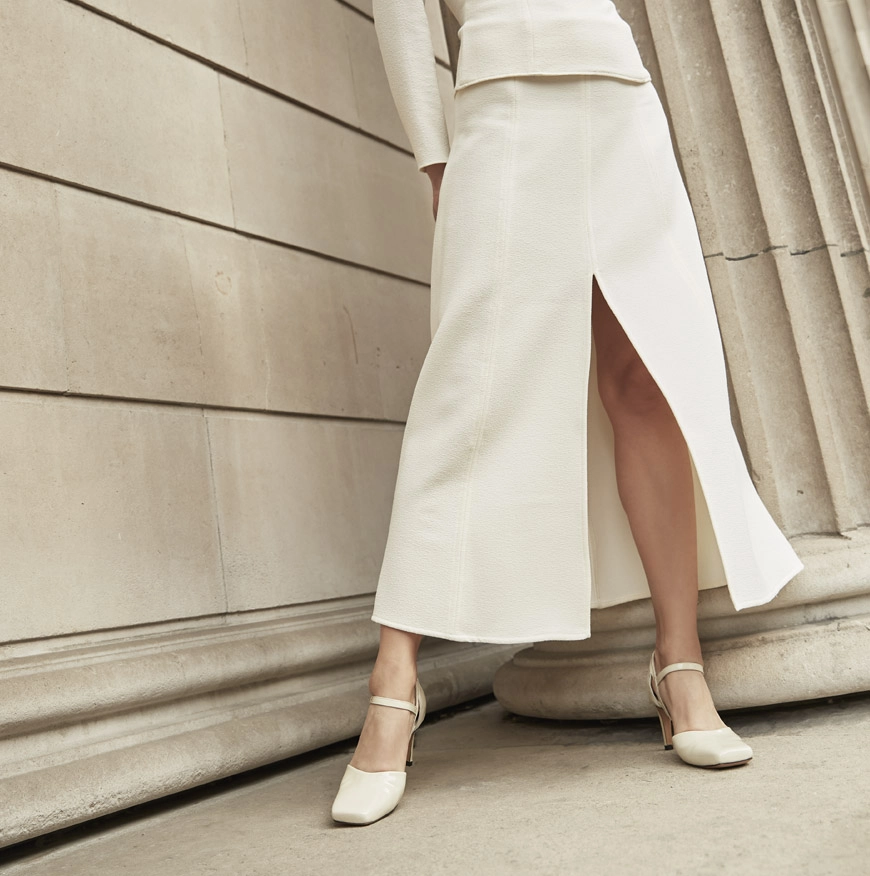 Winter
A winter wedding setting can make for a magical atmosphere if you've come prepared with the right footwear (snow isn't so fun if you're wearing open-toe sandals). Closed-toe options often make for the most comfortable wedding reception shoes in winter as you'll appreciate increased warmth and stability the extra coverage gives.
Add a chunky heel into the mix for a stylish way to handle everything from slippery ice to hardwood floors. Winter weddings also have the tendency to be dressier than summer ones, so even if the invitation doesn't specify black tie, think pointed toes, kitten heels and glossy finishes to keep things smart.
RECOMMENDED WEDDING GUEST SHOES: WINTER