From tight toes to the annoying buckle you wish just wasn't there, buying shoes can often mean a trade-off. But, with an increasing appetite for more personalised shoes and constantly evolving technology, there's no longer a need to compromise on getting exactly what you want. If you've ever wanted to customise your own shoes but didn't know where to start - we're here to help! From choosing the right leather to picking colours and trims that work for your wardrobe (spoiler: the answer isn't always black), here's everything you need to know to confidently customise shoes online.
Start with leather
First things first, choose your leather carefully. Depending on where you're planning on wearing your personalised shoes, the type of leather you go for can make all the difference to their look and comfort levels. If you need new heels to stand or walk in all day, a soft lambskin, Nappa or suede might be the best option to customise your own shoes with. For boots that are likely to come into contact with rain, a more robust patent or full-grain will be harder wearing.
Generally speaking, softer leathers and suedes will be more flexible, ideal if you have a broader foot, but more delicate when it comes to adverse weather. Likewise, firm leathers will keep their structure better over time, providing essential support for those with narrower feet, and a smart, polished finish. There's no right or wrong answer when it comes to picking a leather to customise shoes online, but thinking ahead will help you get the most out of it for seasons to come.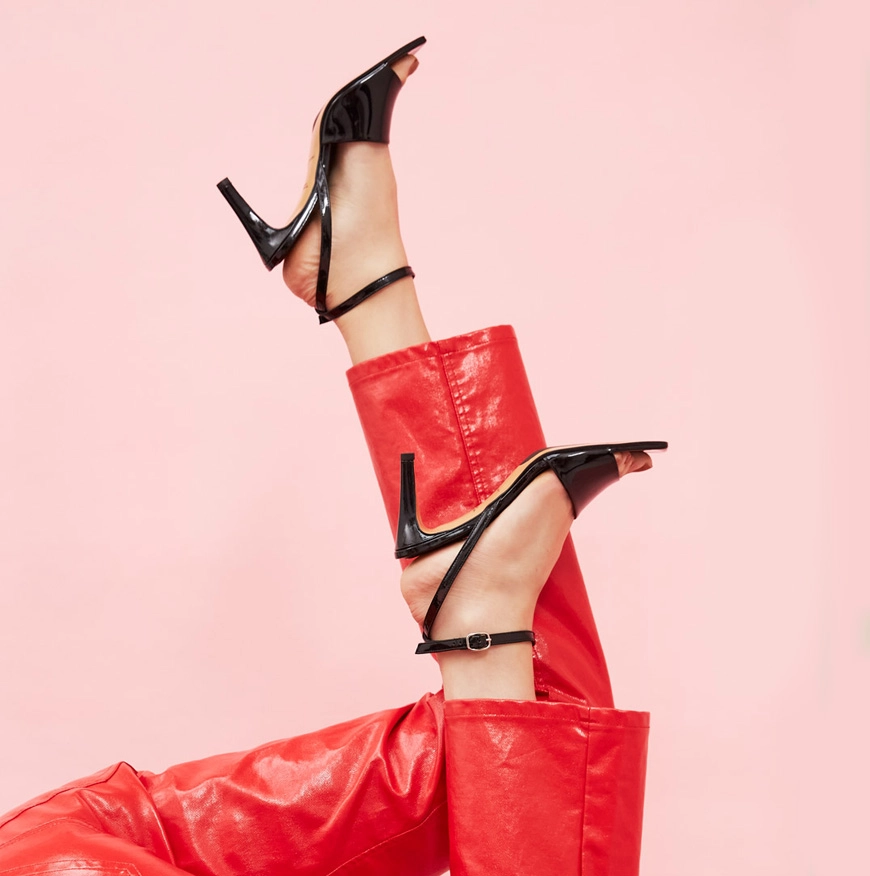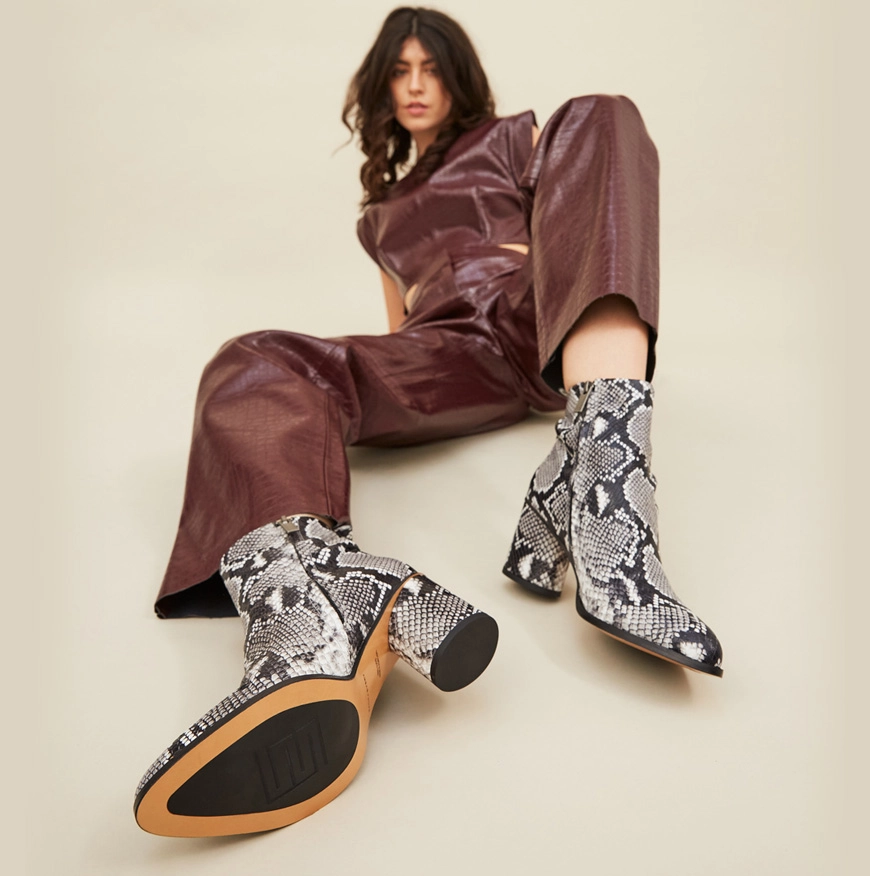 Show your colours
While your first instinct might be to stick with black, playing with colour can be immensely rewarding - for both you and your wardrobe. When it comes to personalised shoes, they should be just that - personalised. Think about what colours you already wear a lot. Chances are you already own coats and jackets in either a tan, navy or grey that you could pair similar-coloured boots or flats with.
If you're looking to customise your own shoes for going out, a bright pair of heels might be just what your wardrobe is missing. What's more, animal print has slowly but surely crept into the neutrals category, making it a perfect choice to create personalised shoes that have a bit more personality. Just remember, there's no such thing as a wrong choice - you're the one who needs to love it.